Battle Pass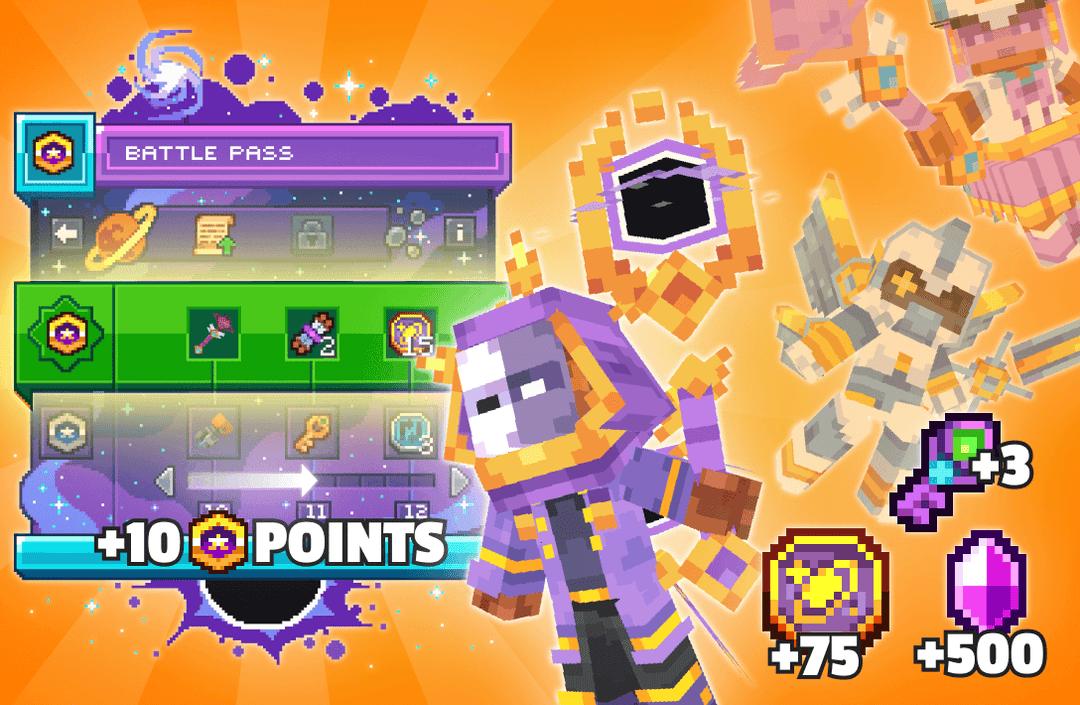 Ultimate Battle Pass
$24.99
The Ultimate Battle Pass Bundle Package contains:
Access to:
The current Season's Premium Battle Pass Road.
Instant Access to 3 additional Unique Cosmetics
Shroud (Voyager) (Epic Hat)
Scepter of Singularity (Epic Accessory)
Singularity Core (Epic Cloak)
3x Neon Galaxy Keys
75 Neon Galaxy Tokens
+10 Battle Pass Points
+500 Gems
If you already own the Premium Battle Pass, purchasing the Ultimate Battle Pass Bundle will automatically award you with an additional 450 gems in-game (To recoup the cost difference of buying it ingame).

Battle Pass Reward Roads require gameplay to unlock rewards, and expire when the current Season ends.

Battle Pass Points apply to the current season's Battle Pass immediately upon purchase. Any excess Battle Pass Points upon reaching the maximum level will have no effect.